Steel Heater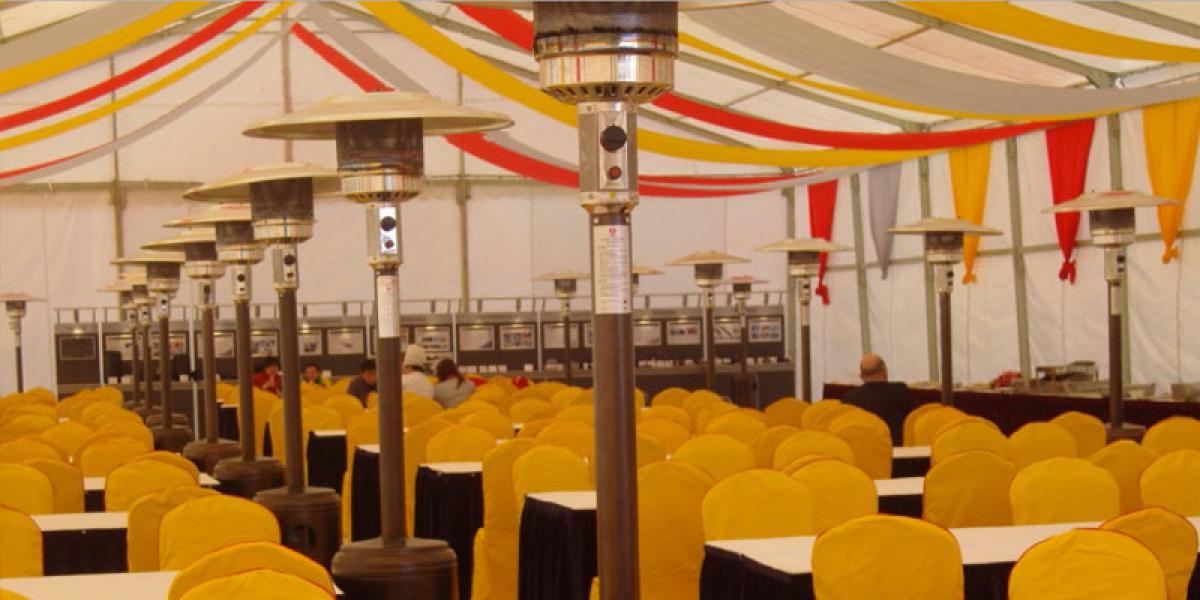 We brought you the elegant mocha color portable steel heaters that are ideal for outdoor events, weddings or functions. They are easy to move around as they have got wheels and can generate about 46000 BTUs. They can be easily placed on patios or aisles and enhances the décor of your backyard or place of an event because of their appealing looks and color. If you wish to rent steel heater for your festive or corporate event to flaunt your generous hospitality on big events, then steel heaters are the right choice. For more information, contact Onsite Rentals a big steel heaters suppliers anytime.
The Stainless Steel Commercial Patio Heater by Fire Sense is the perfect way to extend your backyard entertaining season.
This sturdy unit produces 46,000 BTUs using a standard 15kg.
Propane tank and has wheels for easy mobility.
The stylish mocha color perfectly accents and enhances your patio décor.
Features:
• Heat Range: Up to 18 ft. diameter "
• Reliable Piezo igniter - Unique "Pilotless System" – Single stage ignition process "
• Stainless steel burners & heating grid
• Uses standard 20 lb LPG BBQ tank
• Safety auto shut off tilt valve
• All weather wicker tank cover
• Durable powder coat finish
• Consumption Rate (Approx) 10 hrs ¡V 20 lb LPG tank
• Assembled Dimensions: 18" Base, 33" 5 Pc. Hood and 89" Height Weight: 51 lbs
• Carton Dimensions: 18.10" L x 18.10" W x 36" H Weight: 55 l