Cooling Mist Fan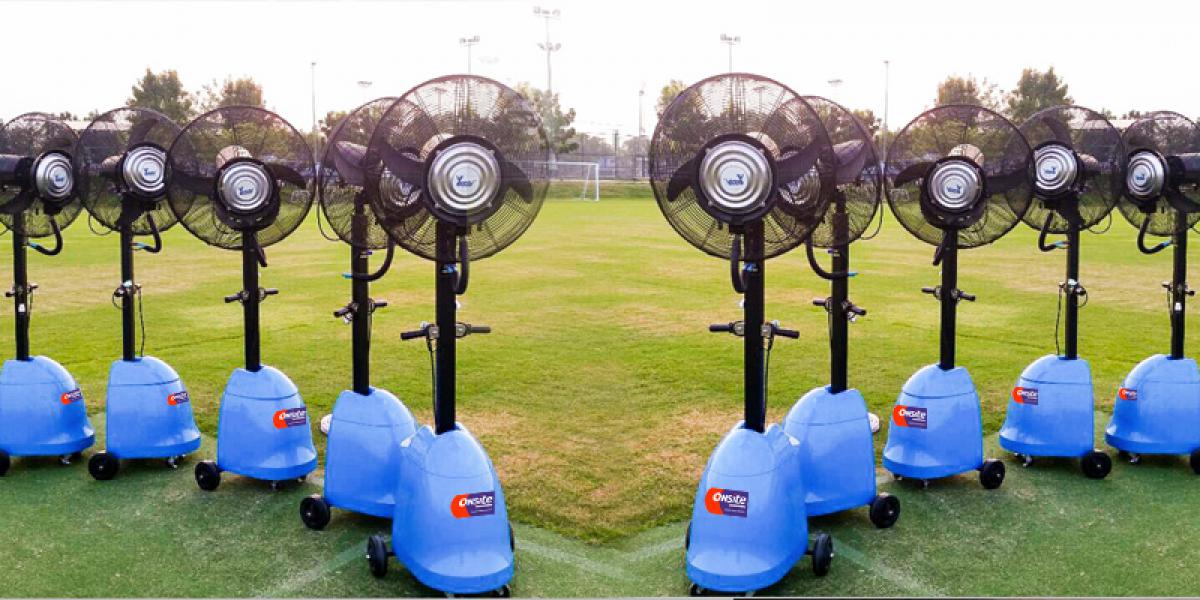 With Spin mist technology, our cooling mist fan is no ordinary fan and flaunts incredible features that make you like it instantly. This oscillating fan can reduce the room temperature by 4-8 degrees and is extremely effective upto 30 square mts. It emits mist uptill 8 hours due to its water supply capacity and also, it can be used in hard water. Interesting fact of Mist fan is that one can adjust its height and can move it from one place to another effortlessly as it is equipped with wheels. This fan serves its purpose effectively in outdoor weddings, functions and events that are held in spring or summers. These products are always in high demand and if you want to know more about it, contact us immediately. If you need it call Onsite Rentals -A prominent Portable Misting Fans Suppliers in India.
FEATURES
26"FAN 650 MM
OSCILLATING FAN.
CONTINUES WATER SUPPLY TILL 8 HOURS.
WITH SPIN MIST TECHNOLOGY THAT CAN BE USED IN HARD WATER.
EFFECTIVE TILL 30 SQUARE METERS.
DROP TEMPERATURE FROM 4 TO 8 DEGREE.
STEPLESS SPEED OF FAN.
WITH FAN OSCILLATION.
HEIGHT CAN BE ADJUSTED FROM 1.7M TO 2.0 M.
WITH WHEEL FOR EASE IN MOVEMENT.
POWER CONSUMPTION OF 230 W.
WEIGHT:26.50 KG.