Deluxe Porta Loos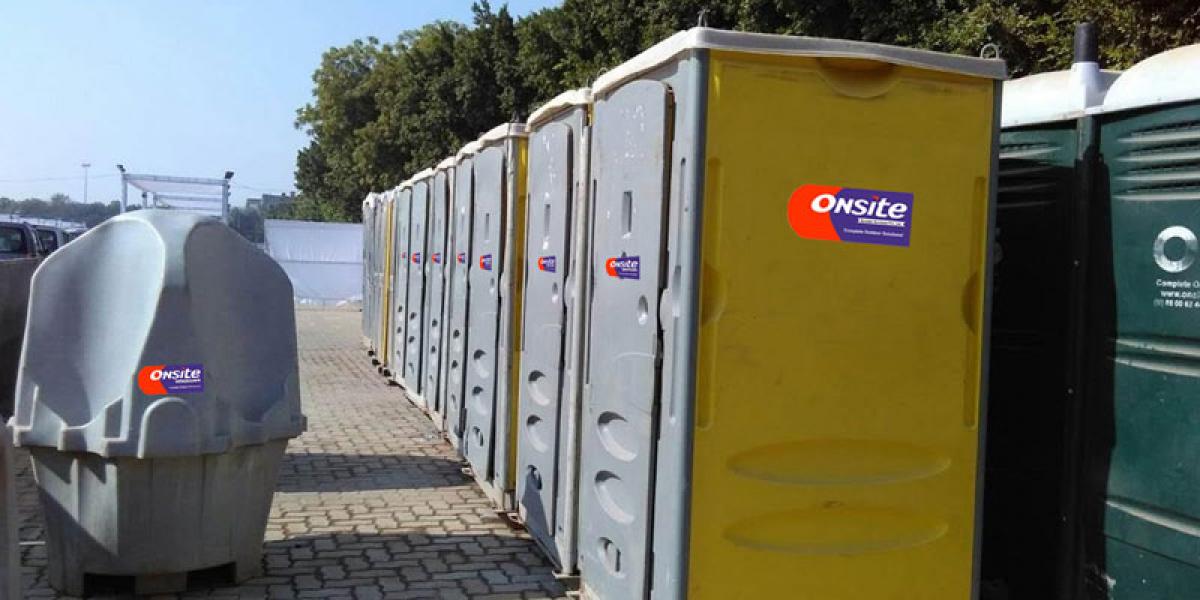 Our deluxe porta loo for rent ensure luxury feel of hotel washroom at open spaces to our clients. Onsite Rentals offer you a premier range of Delux Porta Loos in commercial loo category with an objective to give comfort, cleanliness and class during outdoor travelling or partying. These deluxe portable toilets are best suitable for outdoor get-togethers, photo-shooting, construction etc. Under this series, we also provide wash sinks to facilitate user's convenience and hygiene. Should you have any further enquiry, please contact us.
FEATURES
Delux Porta loo model is a recirculating flushing unit that utilizes a hands-free foot pump. The Reflow Plus also includes the 21 gallon Sierra Forearm Sink.
Large 63-gallon tank with Foot Pump Recirculating Flush System
Rugged rotational molded tank and skid design
Flip lid utilizes integrated hinge, making cleaning and servicing a breeze
Foot pump is conveniently located in an alcove eliminating exposure to foot traffic
Flip lid prop stand for easy servicing
Enquiry Now !!