Golf cart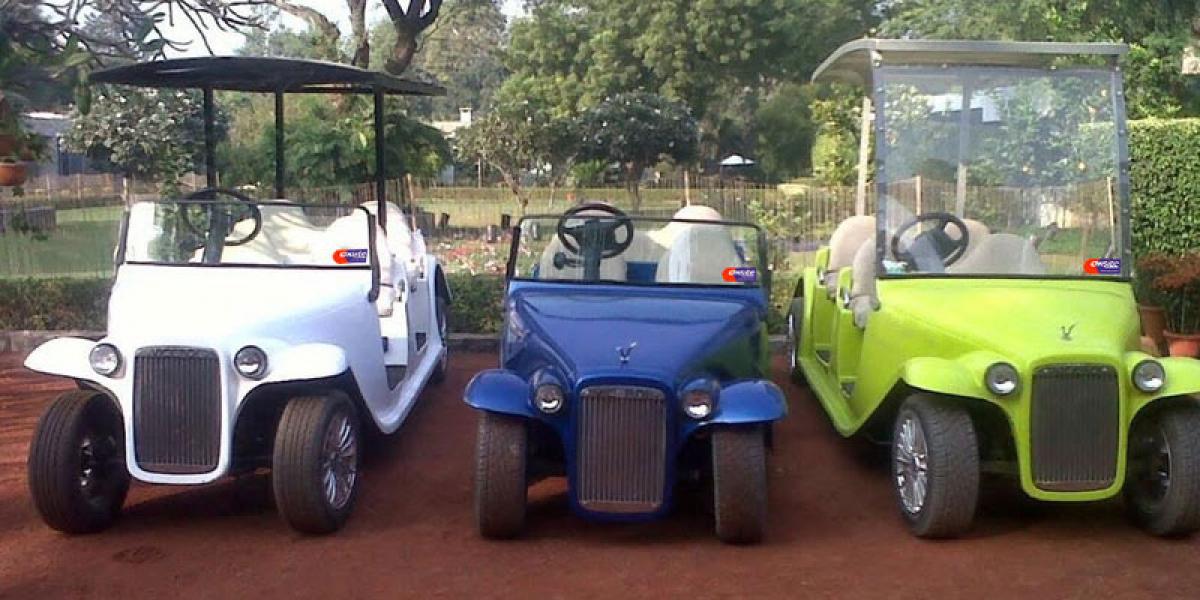 Onsite Rental offer you a vintage-looking, sophisticated yet battery operated golf carts, which are mainly used to transport 2-4 number of passengers to enjoy sites, exhibition stalls or mega events. Our Golf carts are highly in demand by variety of clients especially in outdoor wedding, exhibitions or corporate events. They move at a moderate speed of 15 km/hr, are modernly manufactured and technically sound. Their good looks and effective utility purpose make them quite popular amongst different people and clients. Should you need to know more, please contact us.
FEATURES:
4 FEET (1.2M)WIDE*8 FEET (2.4 M)LONG*HIGH
WEIGHT:900 POUNDS(410KG)
POWERED BY 4-STROKE ENGINES
OUR COMPANY IS RELIABLE SELLER,TRADER AND SERVICE PROVIDER FOR BATTERY OPERATED GOLF CART.IT IS EXTENSIVELY USED TO CONVEY SMALL NUMBER OF PASSENGERS AT SPEED LESS THAN 15 MPH(24KM/H).THIS IS MANUFACTURED USING MODERN TECHNIQUES AND QUALITY RAW MATERIALS.WHICH ARE TESTED ON DIVERSE PARAMETERS.HENCE, THIS IS HUGELY ACKNOWLEDGEDAND DEMANDED IN VARIEGETED CLIENTS.BATTERY OPERATED GOLF CART OF OUR COMPANY IS NOT USED FOR GOLF COURSES,NOW THIS IS MASSIVELY USED FOR WEDDING/EVENTS/EXHIBITIONS/ GOLF PARK GUEST TRANSPORTATION TO ENJOY SITES.