Portable Toilet Rental Service provider in India
Many of us would have attended an outdoor event where there was a fixed location for the toilets OR restroom facilities. These are chosen and planned to guest's comfort ability. To make a proper planning, Onsite Rentals would recommend you to have a layout of your event in your hands and check your attendees flow through the same. We suggest the perfect locations for the portable toilets will be at entrance, food court area, exit and others with greater traffic.
But the big problem will be: Your late booking
You would be in trouble due to late or last minute booking for Mobile toilets. If it's the seasonal event, then you will be going to suffer more because everyone will go for the rentals. We would recommend you to plan for rental sanitation before 2 to 4 weeks. This will provide you sufficient time to plan all the required equipment. And the most important thing is you could also take your time to select the best place. When the big day about to comes, you need not worry about your portable rental toilets at all.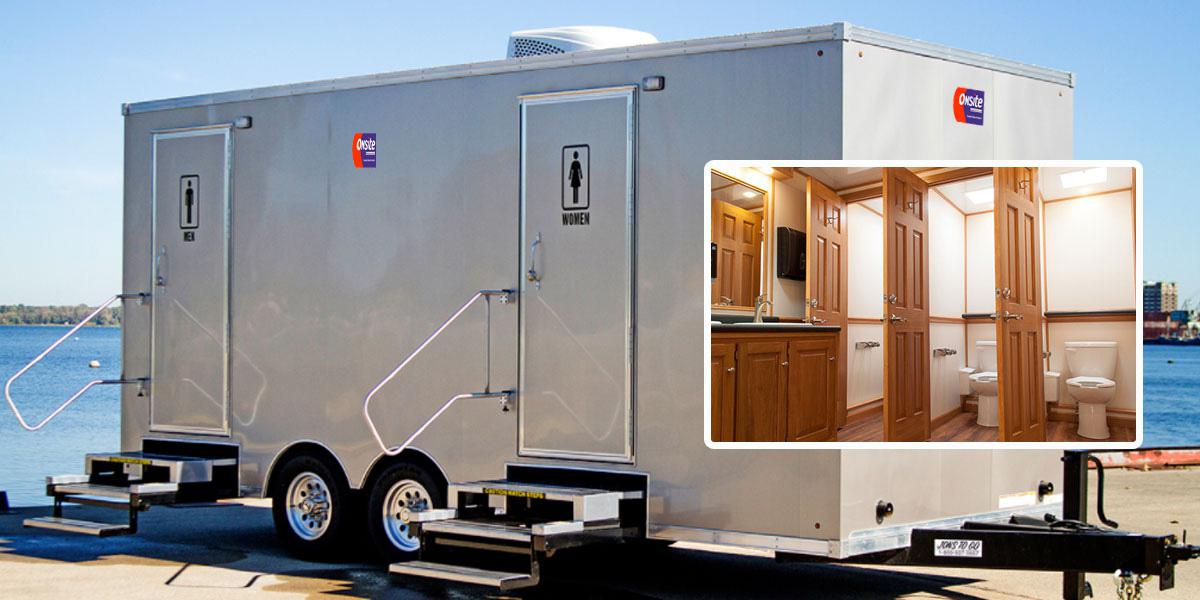 Here are some important considerations to take into account when planning for portable toilets for your event.
Type of Event: The first importance to consider in the event is you're hosting type. Are the portable toilets for a construction site? Are they for a corporate event? Are they for wedding/Reception? Are they for a concert or other public event? The type of event can help to determine the number of portable toilets necessary.
Number of Attendees: The number of people is an important in consideration to calculate the exact number of sanitation needs.
Location Layout: What the location is like is an important factor when renting portable toilets.
Food and Beverage: If you are serving food and beverages then you'll need extra portable toilets.
Special in the Event: If you will organize special such singers or dancers then you will need extra portable rental sanitation.
Delivery and Setup: When renting portable toilets from Portable Toilet Rental Service Provider Company in India, you may be worry about the delivery and set up. Choose a best company www.onsiterentals.com that will deliver on time and set up your porta potties for you. The right company will help you to decide where to place the portable toilets and make successful your event.