Portable Hand Wash Basin and Sinks
Portable Hand Wash Stations and Sinks for luxurious outdoor Feeling
Youngsters and even the kids are nowadays provides extreme attention in terms of health and physical routines. Though people maintain proper hygiene in every phase they become more vulnerable to dirt particularly their hands. At home or at school, everyone maintains hygiene, but what about events, excursions or at picnic? This is where they make themselves stick to dirt, but a proper portable hand wash basin can solve everything. You can stick to proper hygiene standards and even keep people happy. Let us know how Portable hand wash station is beneficial?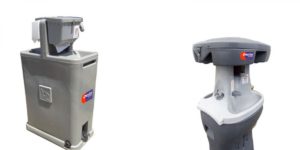 A portable wash basin is an ideal choice for different occasions and you might have experienced that many-a-times people are in need of a sink in order to wash their hands. But they don't find it and this case portable hand wash basin can be helpful. This product is very helpful where there is festival event, theme parks and even you can use it for some special occasions.
There are different benefits of using portable sinks and one of this is that it offers people a deep reservoir sink that can be used to wash their hands in and wrist arms as well. As there are many models, some comes with anti-bacterial soap dispenser and toilet paper dispenser as well. The next beneficial aspect of having a portable wash basin is that they are able to heat water and this would provide people to have access to hot water when washing their hands and even cleaning up. It is the combination of the liquid anti-bacterial soap as well as hot water that is enough to effectively clean and sanitize one's hands.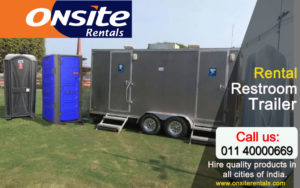 If you are having an outdoor event make sure to have portable wash basin as this can be very helpful for the guests. To cater to your requirements there are many organizations that provide portable wash basin on rent. Just approach to those organizations and hire the portable wash basin on rent. Make sure to bargain on the price that are being.