6 Best Rental Heaters to Keep Your Guest Warm During Winter Wedding Outdoor
A wedding is a time where everyone wants to have fun with their family & friends because many of the kit & kin meet with one another after a long time. Enjoying a party without friends and family members is never successful and that too celebrating outdoors would have different advantages. People love to have parties outdoor because of the space constraints as you can accommodate a greater number of guests at one time. Though when the weather is moderate, you can experience the better outdoor event, but if it chilled outside, you would be shivering. To ensure that in such situations, we can even enjoy your party, today you can have proper heat and seating arrangements.
What to Consider Before Outdoor Wedding Arrangement?
Before you start planning for an outdoor wedding, you should check many things and first of is the venue, which you should ensure that it can hold a large number of guests at one time. Act according to the weather and always ensure to have outdoor umbrellas ready. For an outdoor party, portable rental heaters would always be a good choice as this can provide the safest way to increase the temperature of the nearby atmosphere. You can easily rent heaters and enjoy your outdoor party with your friends. There are 6 types of outdoor rental heaters that you can rent and these are mentioned below: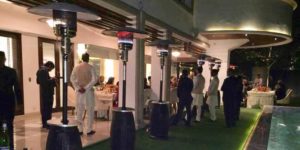 Cooper Heater: The first option to enjoy outdoor party is by renting Cooper Heater. Such rental cooper heaters are very convenient to use and safe as well. It comes with safety auto shut off valve and even with the stainless steel burners as well as a heating grid that can allow you to have warm atmosphere during winter.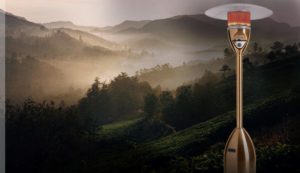 Electric Heaters: Electric Heaters are another option that you can have for the outdoor event to warm the nearby atmosphere. The heater runs on halogen thereby heating up-to 139 sq. ft area, which is sufficient to keep the atmosphere warm. So, hire electric Heaters in Delhi and make sure that you enjoy your party or get together like never before.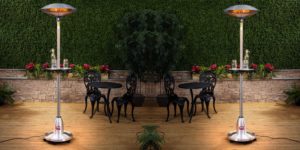 Steel Heaters: Under the list of the heaters, Steel Heaters are one of the widely chosen elements during the weddings in winters. The portable steel heaters can be hired on rent and can be used for outdoor events or functions. These are easily portable from one place to another without any hassle.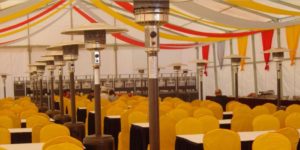 Pyramid Heater: To ensure comfortable during the outdoor wedding, you can use Pyramid Heaters that are elegant in design and are even excellent in operation. Comes equipped with electric ignition, such heaters are very much suitable to be installed at the open-air event. The mentioned heaters come with a clear glass tube that can add sophistication to its look. For your need, you can easily find rental Pyramid Heater and book it at affordable prices.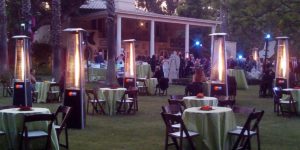 New Gas Heater: When you talk about the Outdoor portable heaters, new gas heaters always come to the first place. These are small in size and mainly runs on gas thereby providing heat to the place where installed. Such rental heaters are portable in nature and thus can be easily moved from one place to another. No matter, if you have arranged an open-air restaurant or an outdoor corporate event, you can easily have these heaters to serve your purpose. There are many companies that offer New Gas Heater on Rent, which you can book according to your need and preferences.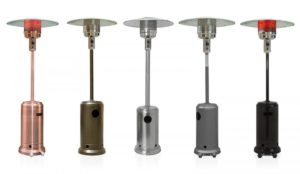 New Electric Heater: You have another name on the list of an outdoor heater and that is New Electric Heaters. Such heaters are very elite in appearance and can serve the heating purpose excellently. You can place it on the tabletop or even in the corner and it would work accordingly by proving heat to the atmosphere.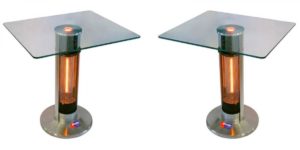 So, make sure to have an outdoor heater supplier if you are planning to have wedding event in winters. The above-mentioned heaters don't take much room in order to install and are very decorative as well. It would warm your guests and family, and would even add stylish decoration to your party. Let us serve you and help you impress your guests, colleagues or clients.
Give us a call- +91 8800624444 or Email- info@orspl.com
Website- www.onsiterentals.com